Online Training Program On ' Decoding NABH '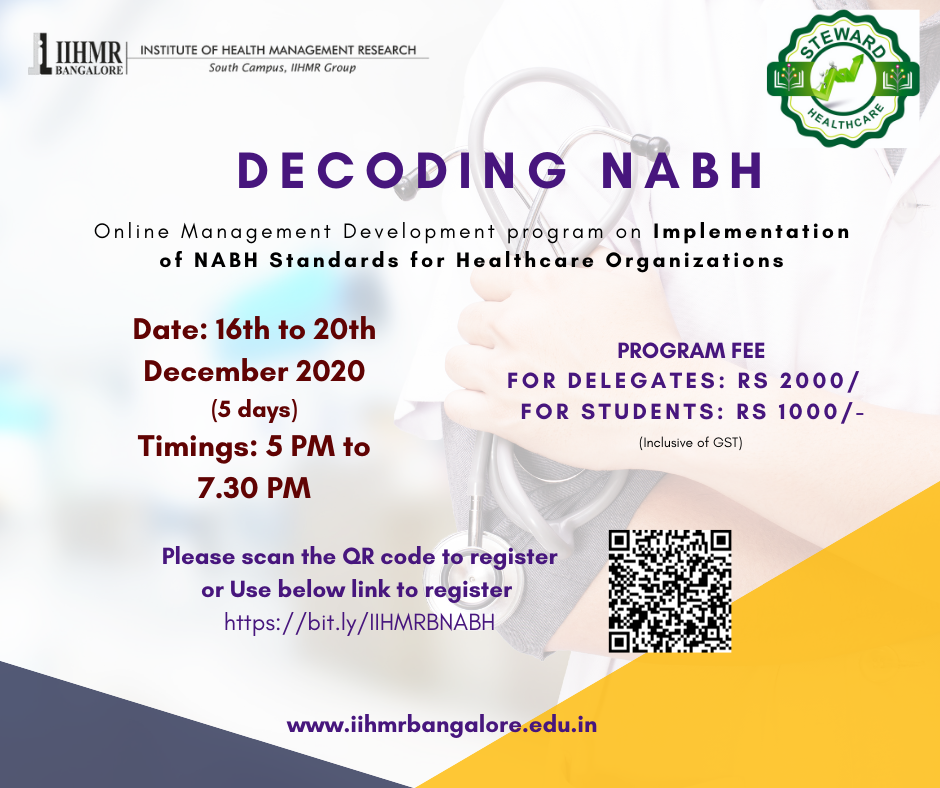 Institute of Health Management Research (IIHMR)- South Campus, Bangalore along with Steward Healthcare India Pvt. Ltd. is organizing training on Decoding NABH – Implementation of NABH Standards for Healthcare Organizations" for hospital and healthcare professionals.
This training program has been intent to improve healthcare quality and patient safety at Hospitals, subsequently helping the healthcare professionals to understand the new NABH standards and help them to implement at their working environment. This training program will be helpful for both single and multi-speciality hospital because it deals with the common departments like infection control, OPD, IPD, Pharmacy etc..
Date: 16th to 20th December 2020 (5 days) / Time: 5 to 7.30 PM