Director's Message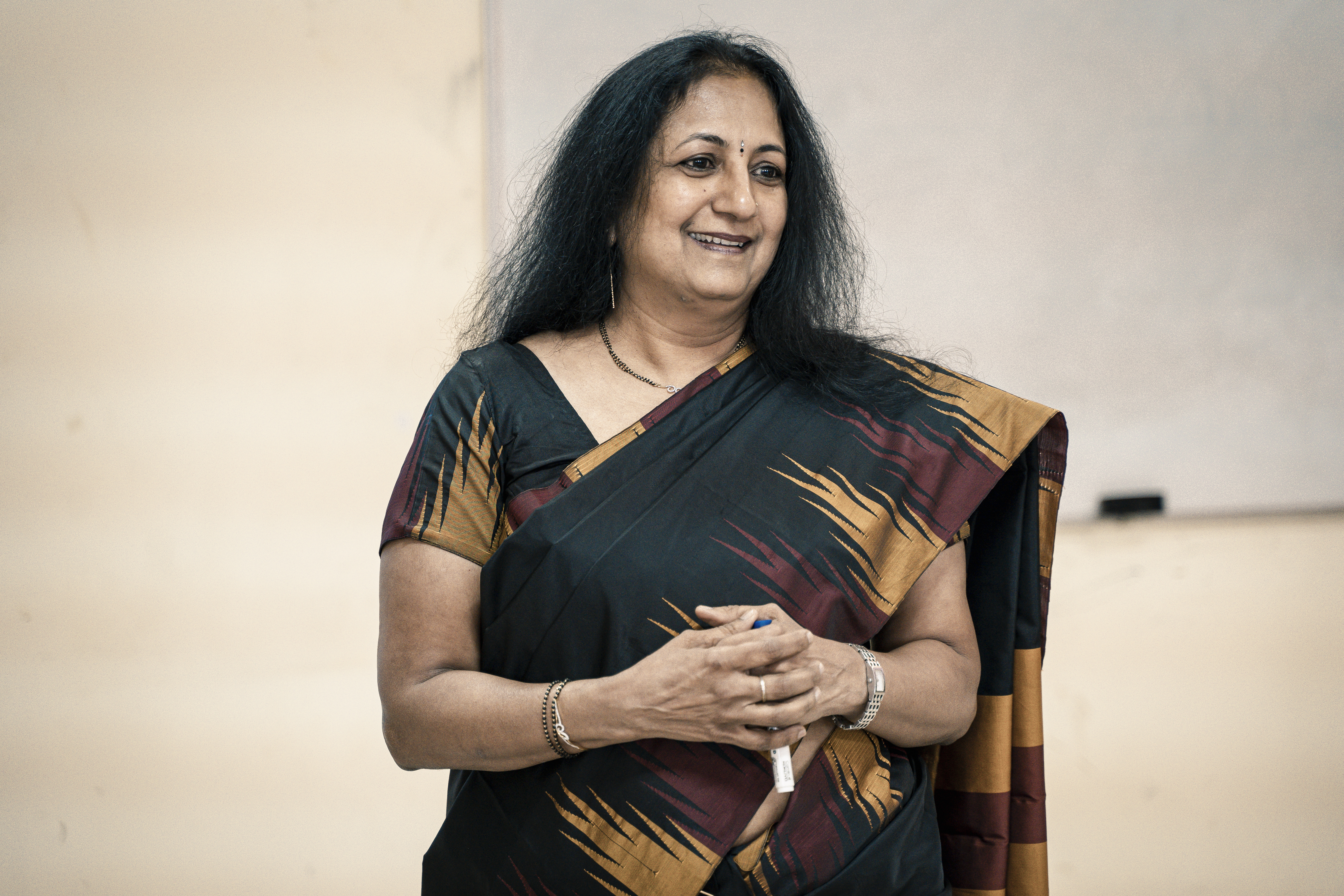 IIHMR is pioneer in introducing health care management courses and training programmes. Lifelong learning, continuous education and learning on-the-go are the buzz words of the day. Technology platforms are constantly redefining the way learners and the teachers can interact, engage, and enhance knowledge as well as skills. eLearning leverages and complements Teacher-Led Educational Modules and Learner's ability to quickly apply newly learned knowledge and skills for innovative problem solving at workplaces. With the increasing penetration of mobile telephones and access to internet, eLearning offers obvious advantages – low cost, no-geographic boundaries, learning at own pace, flexibility, and bouquet of choices.
Healthcare sector is not only dynamic but also essential to our own existence! Functional discipline areas of Health Laws, Digital Health, Leadership, Logistics, Hospital Operations, Quality Assurance, HMIS, Health Economics, Marketing, Finance, Strategy etc are fast changing the way healthcare is offered and utilized. Each one of us must learn, unlearn, and relearn to stay relevant! eLearning is the 'way to go'!
IIHMR South @ Bangalore is ready to harness eLearning to enrich knowledge, build capacity and improve management practices in the health sector. eLearning offers exciting modalities for learning – on-line and off-line as well as hybrid. We are rolling out several programmes under the banner of 'Management Development Programmes', 'Customized Programmes' and 'Certificate Courses'. What is even more attractive and exciting is that eLearning will help us leverage our strengths in industry collaboration, University affiliation and innovative skill-oriented training.
Welcome to our eLearning platform – sign up for course work that shapes your career and hones your skills: engage in virtual classroom interactions, participate in seminars, discuss and debate on burning issues, join lively group discussions, meet your mentors, assess your own learning, write on-line exams, give your valuable feedback and much more.